POST PRODUCTION FOR TV | FILM | MULTIMEDIA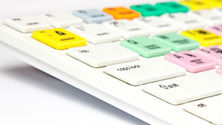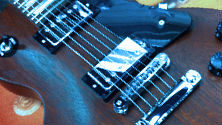 "The notion of directing a film is the invention of critics - the whole eloquence of cinema is achieved in the editing room."
~Walter Murch
DEETER POST is Mark Deeter. Mark Deeter is DEETER POST.
Mark has been a professional editor/ compositor/ animator since 2003, and a musician since age 10. He has a BFA in Electronic Media from the University of Cincinnati, and is currently pursuing a Masters degree in Life from the School of Hard Knocks (perhaps you've seen him around campus?). In his free time, he likes to learn about new ways to improve his craft, play guitar and sing (usually at the same time), and write.
As a creative film & video editor, Mark is responsible for assembling recorded raw material into a finished product suitable for broadcasting. The material may consist of camera footage, dialogue, music, sound effects, graphics and special effects.
This is a key role in the post-production process, and Mark's skill can determine the quality and delivery of the final product, and he may, depending on the project, be part of a team who will usually work closely with the director (or producer) to achieve the desired end result.
CINEMA 4D
PREMIERE PRO
AFTER EFFECTS
DAVINCI RESOLVE
FINAL CUT PRO
AVID
PHOTOSHOP
ILLUSTRATOR
LOGIC
AUDITION
SPEEDGRADE
MUSE
FLASH
​reviewing a brief, and maybe an outline of footage and/or a shot list, script, or screenplay assembling all raw footage, with camera shots either recorded or transferred onto video tape in preparation for inputting into the computer inputting uncut rushes and sound, and synchronizing and storing them into files on the computer digitally cutting the files to put together the sequence of the film and deciding what is usable creating a 'rough cut' (or assembly edit) of the program/film and determining the exact cutting for the next and final stages reordering and tweaking the content to ensure the logical sequencing and smooth running of the film/video.
overseeing the quality and progress of audio and video engineering and editing
consulting with the director, producer and/or client throughout the post-production process
experimenting with styles and techniques including the design of graphic elements
selecting the most effective shot of a scene in terms of drama, story relevance or continuity
writing voiceover/commentary; suggesting or selecting music
color grading
special effects
animation
business affairs
​Procter & GambleSandlot PicturesFinelight AdvertisingPossible (Bridge Worldwide)LightborneLakeshoreFox Sports NetPPSKPG CreativeBright Light CommunicationsUpstream MediaAbundance TechnologiesDPSBob Egle ProductionsKremer Production ServicesJay TVLuxotticaRed BullStrategy Group for MediaI & Eye ProductionsMills James ProductionsMacy's
CBS Sports
Panasonic
Big 10 Network
NFL Network
Goodwill Industries
GE
Rutgers University NIEER
University of Cincinnati
Husky Boy
Ashland University
Migration Branding
PSB
Creative Dimensions
Matson Money
© 2007-2017 DEETER POST, INC. All rights reserved.